PRABUDDHA POWER
Since ancient times, sun is the primary source and origin of energy in every sense. We can harness this gift of nature and become self-reliant in power and energy .
Inexhaustible supply , wide-spread distribution and inherently environmentally friendly Solar energy gives potential to all other forms of energy like bio-mass, hydro power, wind etc.
Nearly 30 per cent of India's total energy needs are met through imports – whereas India has the potential of becoming self-reliant in power and energy.
Keeping this in mind, Prabuddha Power aims to brighten up the hopes and lives with renewable power.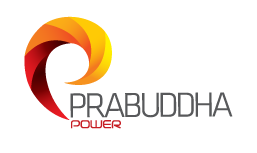 PRABUDDHA TECHNO VENTURES
Prabuddha Power is the endeavor of Prabuddha Techno Ventures that primarily centers around :
Management Consulting
Renewable Energy and Energy Efficiency Improvement Solutions and Services
Prabuddha Techno Ventures is leveraged by the expertise of its parent organization Bansal Group of Companies, a multi-interest agroup having renowned presence in Professional Education and Training (Bansal Group of Institutions – Engineering Colleges, Masters in Business Administration, Healthcare: Pharmacy and Nursing Colleges), Iron and Steel Manufacturing (Bansal TMT bars), Soya Oil extraction (Bansal Vegetable Oil) and Exports and Media (Bansal News – MP CG), Engineering(Bansal Laboratories and Equipments Private Limited)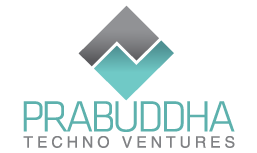 ABOUT US
Quality Management Systems
Prabuddha Techno Ventures is an ISO 9001:2008 company with special focus on delivering the best of the quality services.
Manufacturing Facility:

Prabuddha Techno Ventures has a 20,000 sq ft state of the art manufacturing and assembling facility with best of the fabrication, painting and testing resources and trained skilled human capital.
Technology:
Prabuddha Techno Ventures offers pioneering and cutting-edge technology that serves as a backbone for our successful endeavors. Our innovative and sustainable solutions have their roots embedded in new technologies, processes and technical expertise to deliver solar energy services across India.
Research and Development Team:
Prabuddha Techno Ventures Research and Development team is always working on innovating new products and improving the performance of existing products. Their strong alliance with other technological companies enables them to stay ahead and adopt new trends in order to offer the best. We recognize the need to make solar power reliable and affordable for the consumers; and we constantly strive to achieve this goal. We believe that technology improvement is a continuous process and we invest considerable time and effort in research and development.

Our vision

Harness renewable clean energy
Bring access to the energy deprived rural areas
Reduce overall Carbon-footprint and bring energy-self-sustenance
Our Mission

Developing superior solutions and product designs to utilize renewable energy
Bringing affordable and easy deployment and investment models , specially adopting renewable Energy-as-a-Service (EaaS)
Values
Empowerment and Passion for Cause
Respect for People, Time and Systems
Prabuddha Innovation and Environment Sustainability
Integrity, Accountability and High Ethical Standards
Diversity and Inclusion with Excellence in Work
Our people are our core strength. Their commitment and their embodiment of the values are the key strengths that we vouch for. With the know-how by working with the bests of the world, and with passion for excellence; our team makes it possible for Prabuddha to take the challenges head on and emerge as winner.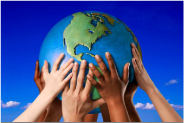 CORE TEAM
Varun Bansal | CEO
Varun has conceptualized and founded the roots of Prabuddha through his strong foundation and big vision. He is passionate about alternative Renewable Green Energy and goals to make solar technology competitive with other forms of energy using advanced Energy Efficiency Improvement Solutions and Services.
Varun has been with to Renoir Consulting India Pvt. Ltd, a world leader in Operations Management and Implementation Consulting. He handled multiple projects independently and in groups in diversified segments for various industries in South East Asia, Middle East and Indian Sub-Continent. He has used his expertise in various functions of Supply Chain Management (Procurement , Logistics, Inventory Management , Warehousing) Production, Maintenance, Marketing, Sales and Distribution – working with multinational corporate giants. He has received several awards and distinctions for his highly productive efforts . He has been a Master Black Belt Lean Six Sigma at Tata Consultancy Services. A company poised to be global in approach and scale, needs a global CEO, and Prabuddha Techno Ventures has exactly that.
Varun's entrepreneurial streak gave him the award with Ideas for Rural India Award by Centre for Entrepreneurial Leadership (CELL), Pilani for proposing a zero cost self sustenance model for Development of Rural India.
Shreya Agrawal | CPO
Shreya has international exposure in the areas of People management and Change management. She has illustrated experience of bringing the value through her passion for Sustainable development and CSR. As Culture enabler for entire gamut of Corporate Functions, she has enabled Knowledge Management with the help of collaborative technology. With her risk taking appetite, she took on project initiatives and delivered from ideation to implementation. This has fetched her accolades for her contribution to the organizations she has been part of.
NIXI – Ministry of Information Technology selected her for fellowship with Internet Governance. She has been with Zensar Technologies, the global IT company, as the Business Owner of the Intranet Portal. Hands-on association with NGOs like Amnesty International and Handicap International at locations like EU, has given her delicate cross-cultural nuances. She has been the part of Young Indians (Yi) – Confederation of Indian Industries (CII) , National HRD Network, WILL Forum, India- Forum for Women in Leadership and The Akanksha Foundation. Currently she is involved with ISOC, India and Greenpeace. Bringing with her boundless energy and contagious enthusiasm , her strength lies in her courage and confidence to fearlessly dive into new areas and give them her best.
ADVISORS
L R Sridhar

L.R. Sridhar is CEO of Milestone Consulting Group. He has over 30 years of rich experience in express and integrated logistics and supply chain management. He is amongst India's logistics veterans— designing and implementing supply chains since 1981.
He was the Adviser ( Logistics & Infrastructure) for Welspun, a 3.5 Billion$ Group. He has served as Managing Trustee for MILE Foundation (maritime & International Logistics Educational Foundation). He has been associated with reputed companies like Skypak, Chowgule's, Sembcorp Logistics, AFL and Lemuirhead amongst others. He has served as Managing Director on the Board of Sical, prior to which he was the CEO of the bulk logistics division and Director and CEO of Sical Distriparks Ltd. Mr. Sridhar is known for building organizations and he is one of the first few executives who have been associated with the express Industry. Starting his career in the Express Logistics early in 80's, he has the credentials of being one of the key people for building organizations like Overnite Express and Corporate Couriers & JV of TNT express Worldwide.
Er. Mahesh Kumar Wathre
Er. Wathre is the veteran in the Energy Sector. He has proven track record of having held the positions of tremendously high-stake responsibilities, executed very efficiently.
A retired Superintendent Engineer at Madhya Pradesh Electricity Board, he has been the Certified Energy Manager for Bureau of Energy Efficiency, Ministry of Power, India. His knowledge spans full circle of practically every process in context including tenders, quality control inspections at immense scale on global level like for World Bank and testing at reputed labs like Central Power Research Institute. He has vast field experience with Central Railways and MPEB at both Technical and Executive level. In commercial sector , he has dealt with cases related to techno-commercial and techno- legal matters at High Courts, BIFR, MRTP New Delhi, MPERC Bhopal. Projects involving monitoring of substation construction and erection of HT & LT lines brought him in conjuncture with UPCL and NTPC. Working for a number of Turnkey contracts, he took end-to-end courses of action hands on.